GENTLE :: Yin Restore
This class is taught by: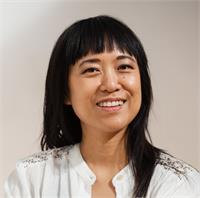 Sondra Sun is a musician and artist whose practice of yoga began in 1998 and is informed by a lifelong interest in health and healing, as well as a passion for helping others. She obtained her 200hr teacher certification from Greenhouse Holistic in Brooklyn NY and shortly after, began her 300hr certification with Yoga Sukhavati.
She sees yoga as a powerful instrument for change in mind, body and health and is continually integrating her practice with her personal interest in nutritional/naturopathic healing and experience growing up w/ Chinese traditional medicine.
Sondra's classes focus on alignment and moving w/ mindfulness of body and breath, respecting that every body is unique and different.
Work the connective tissues of our ligaments, joints and deep fascial networks in this meditative practice focused on deep stretching, breath and relaxation. Props are used to support the body as postures are held for an extended time allowing for deep stretches that are soft, rather than muscle driven.
Yin Yoga is the perfect complement to a regular practice of active asana.
Upcoming classes: