YOGA :: Healthy Backs (c)
This class is taught by: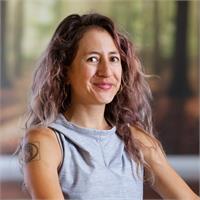 As a trail runner and endurance athlete, Ani first came to yoga in search of increased flexibility and a stronger core. While she noticed the physical results immediately, it was the unexpected mental and emotional benefits that kept her coming back to the mat. She credits the yoga practice with giving her the clarity of mind, physical and emotional balance necessary to conquer the steepest of climbs, on and off the trails.
With a background in childcare and literature, Ani believes a great yoga class has all the elements of a great bedtime story: a knowledgable guide, a challenging yet playful journey and ultimately, a resting pose.
This class is designed to specifically support and care for the back in a safe and fun sequence of poses. We will focus on relieving muscle tension, increasing flexibility and strengthening all our supporting muscles. Relaxation techniques will be used to help reduce stress and chronic pain.>
ALL LEVELS
Upcoming classes: