Sondra Sun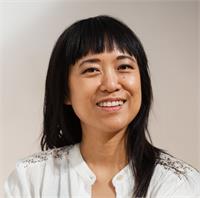 Sondra Sun is a musician and artist whose practice of yoga began in 1998 and is informed by a lifelong interest in health and healing, as well as a passion for helping others. She obtained her 200hr teacher certification from Greenhouse Holistic in Brooklyn NY and shortly after, began her 300hr certification with Yoga Sukhavati.
She sees yoga as a powerful instrument for change in mind, body and health and is continually integrating her practice with her personal interest in nutritional/naturopathic healing and experience growing up w/ Chinese traditional medicine.
Sondra's classes focus on alignment and moving w/ mindfulness of body and breath, respecting that every body is unique and different.
Sondra Sun instructs the following:
Work the connective tissues of our ligaments, joints and deep fascial networks in this meditative practice focused on deep stretching, breath and relaxation. Props are used to support the body as postures are held for an extended time allowing for deep stretches that are soft, rather than muscle driven.
Yin Yoga is the perfect complement to a regular practice of active asana.




This gentle flow class is focused on the experience of being in your body and with your breath. Accessible to all levels, including beginners, this class is a combination of gentle & dynamic flow coupled with longer holds to help find alignment in our bodies, within ourselves, connect with clarity, humility, and love.
We begin end class with Mindfulness Meditation – a subtle but very special practice that is often overlooked.




In this steady-paced yoga class traditional asanas are held in accurate alignment with emphasis on building core strength, stamina, flexibility and balance as well as improving concentration and breath control.
**Focused on refinement of the basics, the practice of Sun Salutations and introduction to revolved standing poses, hand balances, inversions and backbends. Using props when necessary, we move at a faster pace than in an All Levels class.




A steady practice with focus on proper alignment and holding of poses to engage, building strength, stamina, flexibility and balance as well as improving concentration and breath control.
**Introducing twists, some backbends, approachable inversions and the usage props (blocks, straps), this class is suitable for, and potentially challenging for ALL LEVELS as it can be taken as easily or deeply as one's body demands on a given day.




This intimate 3 hour workshop is for beginners and anyone who wishes to review the very basics. Every first Sunday of the month!

In a relaxed setting we'll introduce you to the practice of yoga and help build a foundation which will help you feel more confident in a group class or in your own practice.

We will go over the following:
• brief background on what yoga is; its origin, philosophy, benefits

• simple breathing exercises, focusing mind and body, linking breath with movement
• basic postures, step-by-step, focusing on proper alignment and foundations
• modification of postures so that they work for your own unique body. There will be opportunity to ask questions and receive one-on-one assistance with the poses.

* In keeping with studio policy, children are welcome, but please use your judgement regarding your child's ability to pay attention and participate for three hours. It's a long class and requires focus!

* While appropriate for those who have never done yoga before, this is not a therapeutic class and participants should be in good general health. Please contact the studio if you are unsure as to whether this class is appropriate for you.

* Please do not eat 2-3 hours before the workshop and wear loose comfortable clothes to class!

Pre-register: $35

Drop-in: $45